The garage remote control at the place where I work is really interesting.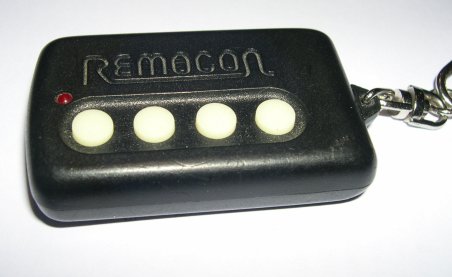 Unsurprisingly, its name is remocon. Its front features of four unlabeled white buttons and an unlabeled LED. Every time I press a button the garage door behaves in a nondeterministic way: it moves up, stops moving, or moves down. I am not sure why four buttons are needed to control that type of movement. Thankfully, on the back of the control is a self-adhesive label with clear instructions explaining what each of the four unlabeled buttons does.
Read and post comments.