Over the past few weeks I updated the Antikythera mechanism emulator I built in 2007. I was preparing for an invited talk on the subject, which I'll give at the 2009 USENIX Annual Technical Conference, and for this I wanted to include in the emulator the new findings recently published in Nature.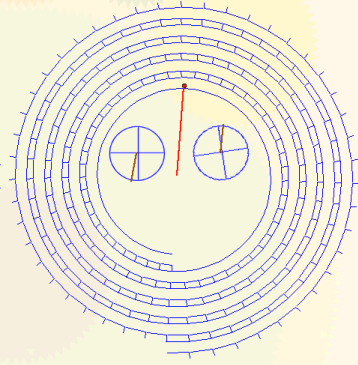 This update includes the following changes.
Incorporation of the Olympiad dial and gears n3 and o1.
An update of the Sun and Moon eclipse labels according to the newest findings of the Antikythera Mechanism Research Project.
The introduction of gear ma1 for the calculation of the Moon phase.
The phase of the Moon display on the front dial.
The renaming of gear o1 to q1 and q1 to ma1 to keep the software's internal structure in sync with the Nature article's nomenclature.
I had barely touched the software and the Etoys environment for almost two years. Despite this, I quickly found myself at home. Implementing the changes proved remarkably straightforward; a tribute to the versatility of the
Etoys
environment. I also tested the software under Version 3.0 of Etoys, and, despite my fears, it worked fine.
Read and post comments.