The following gem comes from the user manual of the spanky-new Sony Ericsson K770i (3G) mobile phone. It demonstrates amply the state of the art in software engineering as of 2007.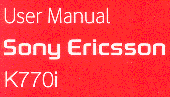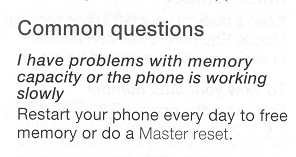 Apparently, nowadays Sony Ericsson is unable to eliminate memory leaks from its phone software. The burden is placed on the users, who are expected to reboot their phone on a daily basis.
Read and post comments.