Ideally web sites should be up on a 24 by 7 basis. This is however a difficult and often an expensive proposition. Today I saw on the ACM Portal site an innovative alternative.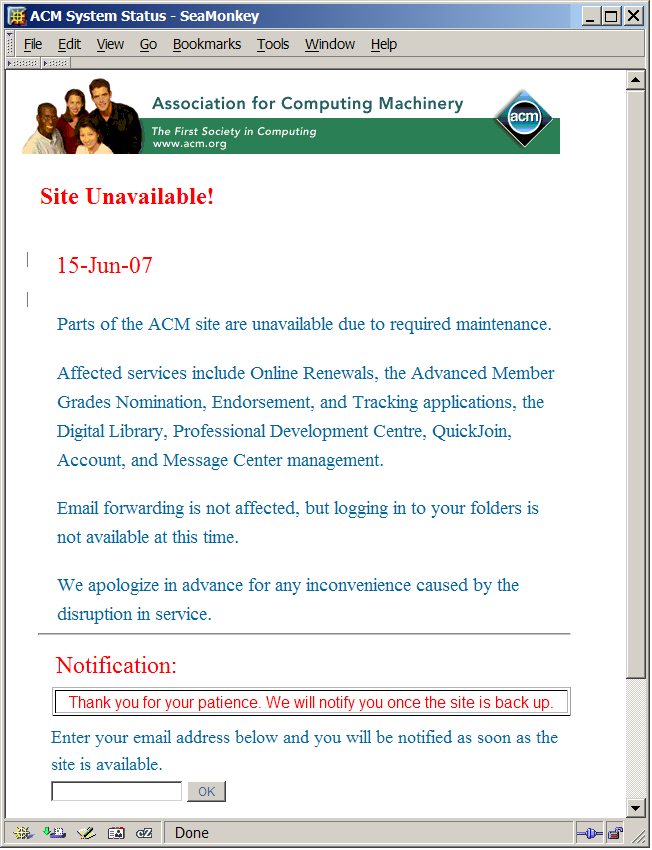 The form details the areas of the site that are down, and, more importantly, contains a field for filling an email address. When the site is up, the form promises that we'll get notified by email.
This approach has a number of advantages.
It offers users an valuable actionable alternative, considerably better than asking them to check the site again at a later unspecified time.
It lessens the load on the site, because users will not repeatedly check the site to see if it has come back up.
It is cheap to setup. All that is needed is a form that stores email addresses in a file.
It provides a measure of people who care about the web site's content enough to ask for a notification.
It can be implemented in advance of planned or unplanned downtime.
Read and post comments
, or share through