Google "don't be evil" Inc. launched a self-censored version of its service for China.
If you live outside China, compare the search results of a normal Google search for the words tiananmen square (The 1989 Tiananmen Square Protests Tiananmen Square Massacre or June 4th ...) against those those returned by Google.cn (The Tiananmen Square in the center of Beijing, is said to be the biggest square in the world). The black text at the bottom of the Chinese page reads: "In compliance with local laws and policies, some search results are not being shown", and this is supposed to absolve Google of any ethical problems regarding the rosy picture it is painting.
Scary, but I guess nobody who has read Bakan's book The Corporation : The Pathological Pursuit of Profit and Power will be surprised by such a development. Despite Google's You can make money without doing evil philosophy, its executives have a legal obligation toward its shareholders to maximize profits, in any legal, but not neccessarily ethical, way.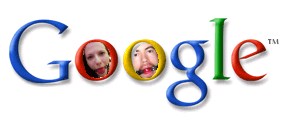 Read and post comments
, or share through